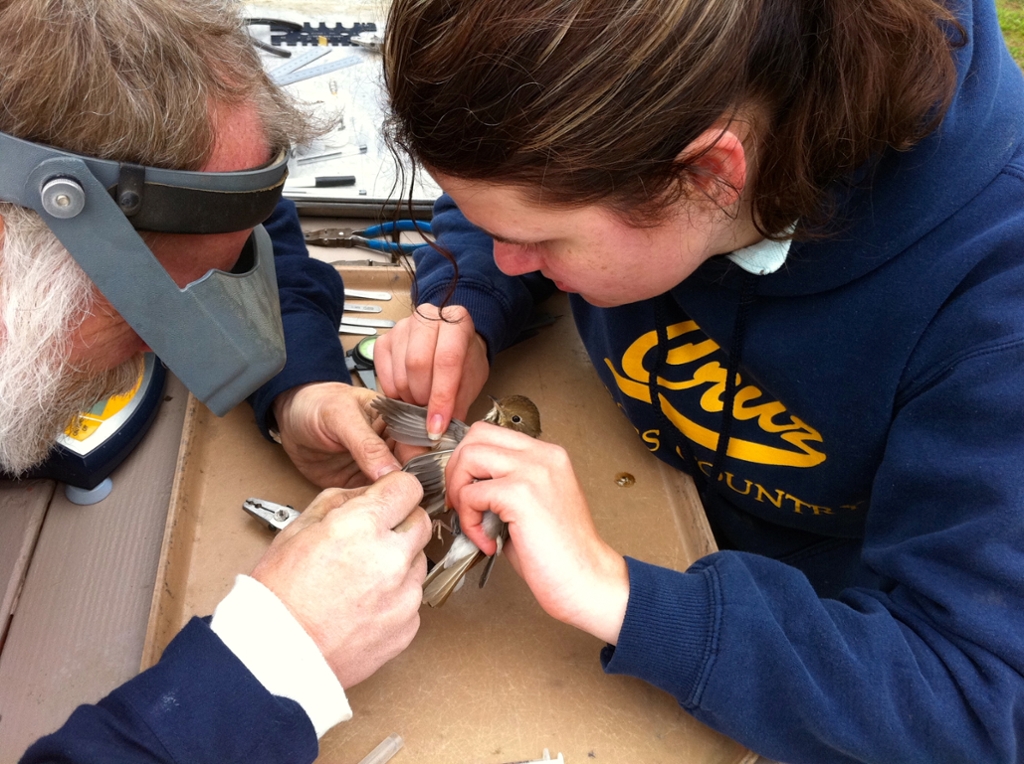 About CVEC
The mission of the Center for Vector-borne Diseases is to be a multidisciplinary and collaborative center for excellence in training and research to understand, prevent, and manage vector-borne diseases.
Graduate student Jazzy Dingler and biologist Stan Wright from the Sacramento Yolo Vector Control District examine a songbird for ticks.
Overview: The Center for Vector-borne Diseases (CVEC) is a multidisciplinary unit that is a partnership among the School of Veterinary Medicine, the School of Medicine, the College of Agricultural and Environmental Sciences, and the College of Biological Sciences at the University of California, Davis.
Vision statement: Through national and international recognition for excellence in research and education on all aspects of vector-borne diseases, the Center for Vector-borne Diseases seeks to accelerate the implementation of public health policies that transform the lives of people and animals in California and around the world.